Moderator: Pharaoh
Just notifying the Scribe that I've changed my nation in the region to my main,
Cormac Stark
.
His Majesty Cormac Skollvaldr
Bru'uh of Osiris - Co-Founder of the Osiris Fraternal Order
Hasal-Pharaoh of Osiris (3x)
Khetemtai in the House of Osiris
"We are all misfits living in a world on fire." - Kelly Clarkson, "People Like Us"
Violet Jewel of Atum | Awarded: July 27, 2014 and April 26, 2017
Crown of Osiris | Awarded: September 30, 2014
Posts: 2432
Joined: Wed Dec 11, 2013 12:00 am
Noted. For future reference, I largely use the nation listed in your profile. Thanks.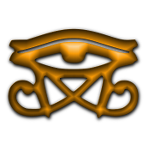 Deshreti
Pharaoh Emeritus of Osiris
Former Guardian of the Atef
Former Marshal General of the Sekhmet Legion
Nomarch of Terenuthis
Lord of House Isaraider